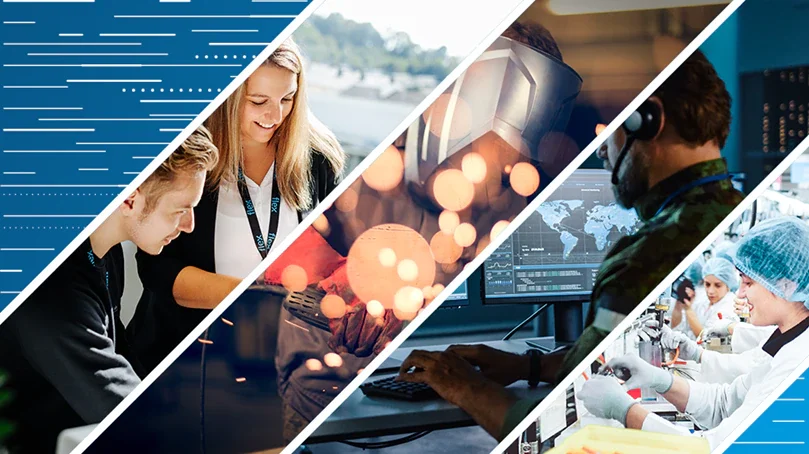 Transitioning from a career in the military to one in the manufacturing industry can be exciting, challenging and fulfilling. Veterans bring a wide range of valuable skills ranging from technical mastery and leadership to adaptability and operational excellence, essential attributes to help deliver great results for stakeholders in the world of manufacturing.
Flex thanks those who have served in the armed forces, and appreciates their commitment to protecting our freedom and security. We are honored to employ many talented veterans around the world. We connected with a few veterans and asked them to share some insights on why the manufacturing industry is a great fit for their skills, backgrounds, and abilities across a range of functions and disciplines. We also share tips for future separating veterans, who are evaluating options for their next career move.
Offering a range of disciplines to apply and grow a unique skillset in manufacturing
Modern manufacturing offers enriching careers spanning design and engineering, procurement and supply chain, program management, operations, and corporate functions like human resources, finance, and brand protection. As a partner to some of the world's leading automotive, cloud, communications, consumer, health solutions and industrial brands, we have a unique view into a diverse set of industries and have a hands-on approach to the technologies that help propel end markets forward.
Veterans from every branch of the military are putting their acquired skills from serving to use in different capacities.
Matthew Evans, a former helicopter mechanic and crew chief, leaned into his background of machinery maintenance and repair in the military, which led him to engineering school. Today, as a Sr. Architect, Systems Engineering, he leads a product development group focused on developing the processes and steps for verification and validation based on customer needs across several industries.
"My time serving exposed me to working on machinery, which sparked my interest in how products are designed and built. Up until joining Flex, my entire career was in product development in the defense industry.
Now I focus on commercial products, leveraging technology like the internet of things. My experience in the military gives me a unique perspective on developing products since I know how to maintain those products and systems. I also have more of an appreciation for how customers view usability and quality."
— Matthew Evans, Sr. Architect, Systems Engineering
Rocio Carranza, an ex-military intelligence officer, and security manager, is now a program security manager, at Flex, where she establishes and manages the company's security program and ensures intellectual property and site personnel are protected. Rocio leveraged learnings from a broad range of security management initiatives from her time in the military. She worked in security management in a number of contexts, including in training, personnel, administrative and more.
"A part of working military intelligence in the Army means gaining a lot of different experiences in security management and understanding all the different functions. When I was ready to work outside of service, I wanted to work in security or project management and that's what I do now at Flex, building on the skills from the military."
— Rocio Carranza, Program Security Manager
Many veterans bring an aptitude for quickly learning a variety of skills during their time in the military. At Flex, we provide formal and on-the-job learning and upskilling opportunities and strive to empower teams and individuals to gain valuable development experience to prepare for challenging and versatile roles.
Fostering an inclusive culture built on collaboration across diverse backgrounds
With 170,000 employees across 30 different countries, we believe in the power of diversity in thought, abilities, cultures, backgrounds, and skills, and cultivate an inclusive, high-performing culture—something that veterans can relate to and appreciate. Collaboration, disciplined execution and operational excellence are tenets of our shared values and how our team members work with each another.
Anthony Byrd spent four years as a reconnaissance marine, gathering intelligence while deployed, and worked in the secret service. After transitioning, he began his career in manufacturing at an automotive company as a production supervisor. Anthony then made the jump to security and recognizes the parallels of the military and his role today.
"In the military, I was always working in 6 or 8 person teams with people from all over. Everyone, despite having different backgrounds, was expected to contribute, excel, and do what needed be done to deliver.
Today, in a global role, the same mindset applies. We have people in Mexico, Hungary, and Japan, and we have to successfully work together. We all understand each other's background and cultures, which makes for a great team and great place to work."
— Anthony Byrd, Sr. Global Security Programs Manager
Part of our commitment to fostering workplace inclusion and diversity is empowering team members and allies to connect on shared interests and build community. Our Veterans at Flex employee resource group provides space for service members to learn from one another and grow and focuses on veteran employment opportunities and engaging transition existence advisors to help support veterans at Flex.
Moving from the military to the manufacturing industry
We tapped into our team members' expertise to offer a few words of advice for those who are about to or are considering a transition into a career in manufacturing.
Don't sell yourself short
"Your skills as a veteran are valuable and you'd be surprised how relevant they can be in the manufacturing industry. As a hiring manager, there are many times where I have to dig to find out skills that people thought were irrelevant but are exactly what we're looking for."
— Matthew Evans, Sr. Architect, Systems Engineering
Give yourself time
"Working in manufacturing is substantially different than what I did in the military as an electronics technician for communications gear. Still, I brought my attention to detail and disciplined focus to medical manufacturing.
So, my advice to other veterans is to give yourself time. It's a huge adjustment in living and thinking and your patience will be rewarded with success."
— Anna Kendall, Associate Operation Supervisor
Evaluate how you communicate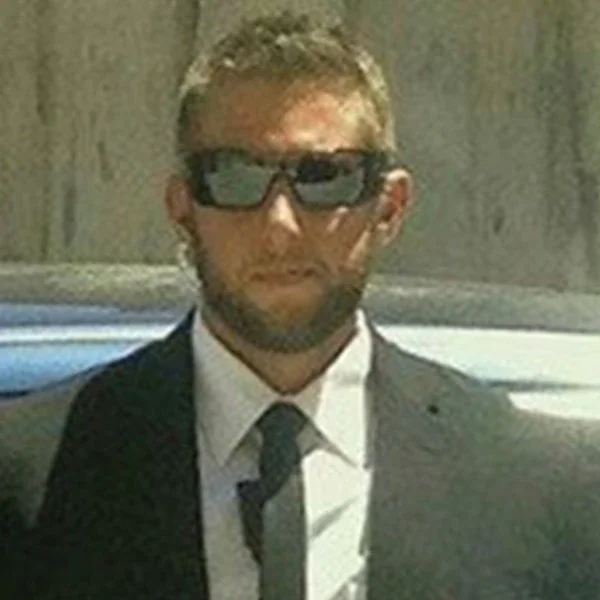 "When I came out of the military, I was direct in my communications to just get the job done. It took me some time to slow down and adjust my communications style and my mindset to focus more on relationship building and communicate with teams in a more effective way."
— Anthony Byrd, Sr. Global Security Programs Manager
We welcome and encourage veterans of all backgrounds to consider the manufacturing industry as a career. Our global, diverse team, wide array of roles, and culture of continuous improvement and collaboration helps create an environment for ex-service members to thrive.