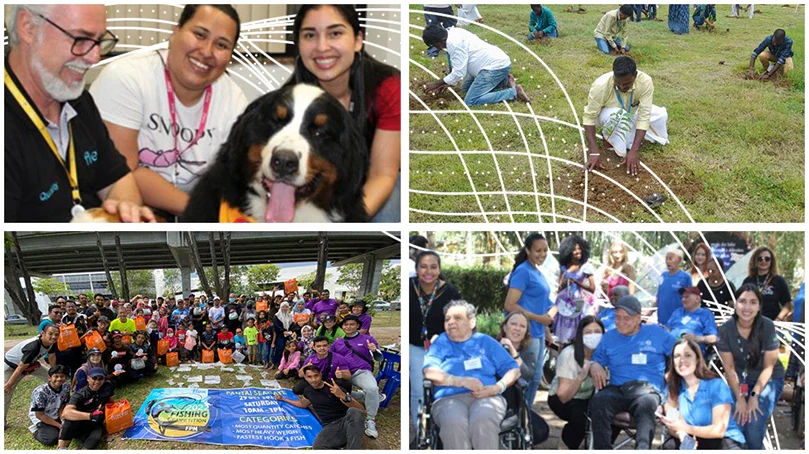 Representing a global mosaic of cultures, experiences, backgrounds, expertise and abilities, our 170,000 team members collaborate daily to build great products for market-leading brands. We believe in the power of diversity, value individual differences and are committed to cultivating a safe, inclusive workplace, where every employee can be their best self and reach their full potential.
We proudly employ 1,3001 people with disabilities across our sites, including individuals with hearing, speaking, sight, intellectual development and physical impairments. As we work to expand this number, many of our sites and teams continue to play an essential role in elevating (dis)ability awareness with our workforce and driving inclusive initiatives forward, including our annual People with Disabilities Awareness Weeks.
Efforts to advance disability inclusion
Strengthening a culture of inclusion starts with the acknowledgement that having a disability is both a common and varied experience. To help employees connect and continuously inform our disability inclusion practices, employees can participate in our People with DiversAbilities employee resource group (ERG). The ERG focuses on advocacy, learning and career development opportunities and supports the greater workforce through training and education to provide insight and guidance on enhancing the employee experience.
Several of our sites globally champion disability awareness, recruitment and inclusion through programs, spanning onboarding, learning and development efforts.
In Zhuhai, China, the Flex Inclusive Factory (FIF) program focuses on recruiting, employing and developing people with intellectual development disabilities. Program participants receive individualized support, including a personal job coach and a special guidance group. With the goal of helping employees with disabilities elevate their careers and personal success, FIF has trained more than 20 employees since its inception in 2019.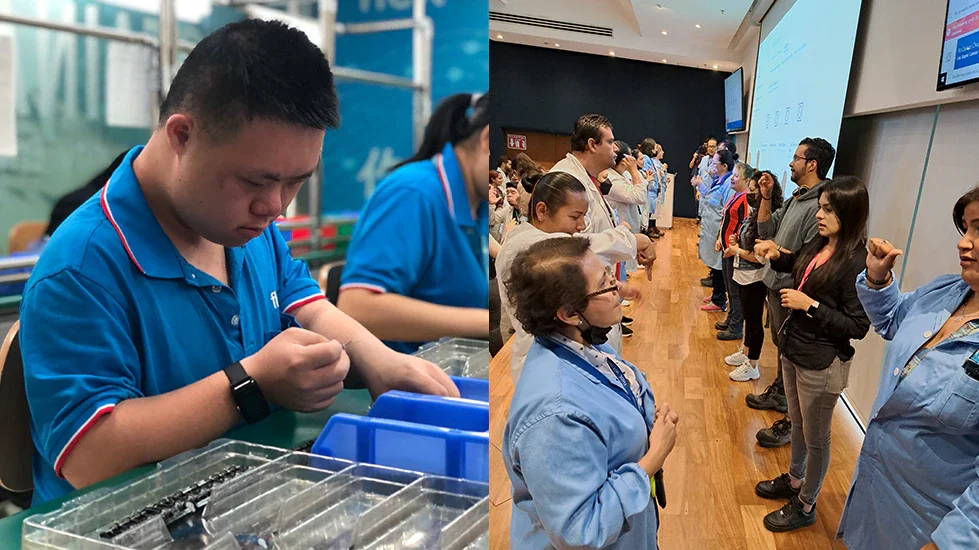 Additionally, our Guadalajara, Mexico team is providing basic, intermediate, and advanced sign language training to 50 team members, who work closely with colleagues with hearing impairments. Over the course of 12 months, participants learn a new language and build their skillsets to better collaborate with their teammates.
Observing Persons with Disabilities Awareness Weeks with our employees
On October 17 – 28, we held our annual People with Disabilities Awareness Weeks, inviting employees to deepen their understanding, hear about the experiences of their colleagues and seize opportunities to get involved in their local communities. Throughout the two-week event, team members participated in educational seminars and trainings, volunteer projects, and awareness activities centered on this year's theme: "Abled does not mean enabled. Disabled does not mean less abled."
More than 19,800 employees participated in 164 site-hosted events, including 63 training sessions, around the world. Winning sites recognized for their standout initiatives and activities include:
Asia
CIP Chennai, India
Our Chennai, India team hosted 20+ events across a wide range of activities, including in-kind and monetary support to several NGOs, employee upskilling workshops, educational sessions, frequent internal communications to increase disability awareness and address misconceptions, hosting non-profits' booths on site, a tree plantation drive and much more. The team's community involvement focused on supporting health screenings for people with disabilities and inclusive sports, games and activities by teaming up with an organization dedicated to helping hearing impaired children.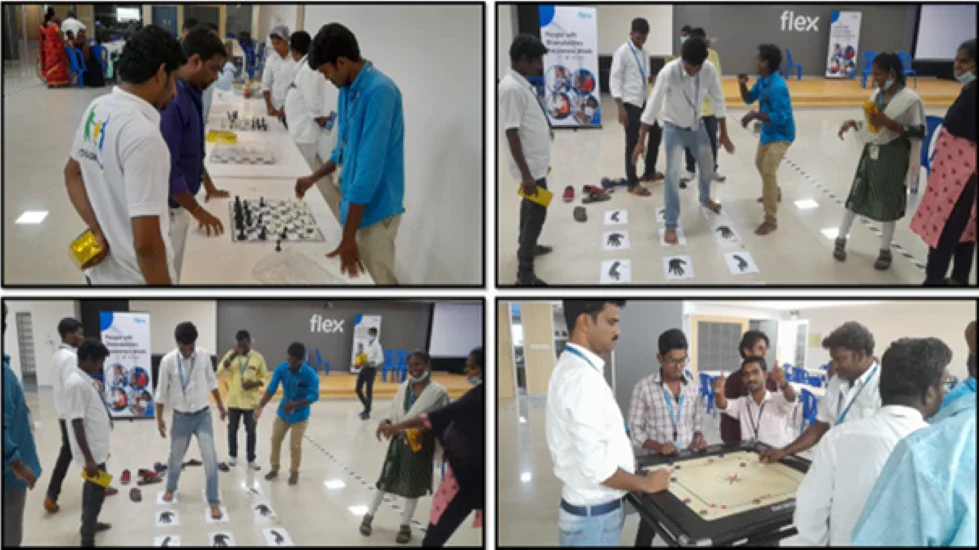 Activities drew participation from 6,100 employees and benefited upward of 240 individuals in their local community. Children of employees also participated through drawing competition, where winning artists were recognized with prizes.
Americas
Jaguariuna, Brazil
More than 1,200 members of our Jaguariuna, Brazil team partook in site-led efforts, which spanned several webinars featuring personal and professional stories of people with disabilities, experiential games and activities aimed at promoting empathy and deepening understanding, a range of volunteering activities with NGOs and educational opportunities.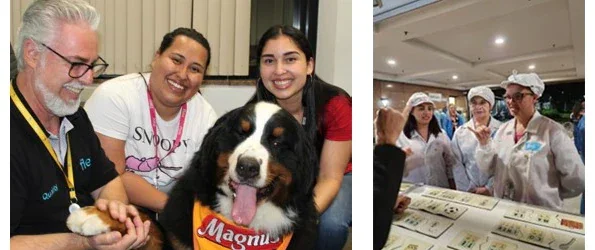 The team hosted a visit from the Magnus Institute, which trains guide dogs for those with sight and / or mobility impairments. During the visit, employees learned more about the importance of their mission and fundamentals of living with a guide dog.
Additionally, in collaboration with a local university, the site hosted a fair where undergraduate and graduate accessible courses were presented and offered at a discounted rated. The site also worked with Lar São Vicente de Paula to provide transportation and volunteers for accompanying people with disabilities on a visit to a park to enjoy a flower exhibition.
EMEA
Tczew, Poland
Our Tczew, Poland team supported an array of activities and even made the observance a family affair, inviting employee's children to participate. The team donated to a conference which focused on the increasing autism spectrum awareness and helping parents, teachers and experts deepen their understanding. Site leadership also visited a supplier, who employs people with intellectual development and physical disabilities. A few days later, the Tczew team hosted our suppliers' team members to share more about Flex and provide a factory tour.
Children of the site's employees tapped into their creativity and participated in an art competition. The site collected 17 art pieces and selected one winner, two first runner ups and three second runner ups.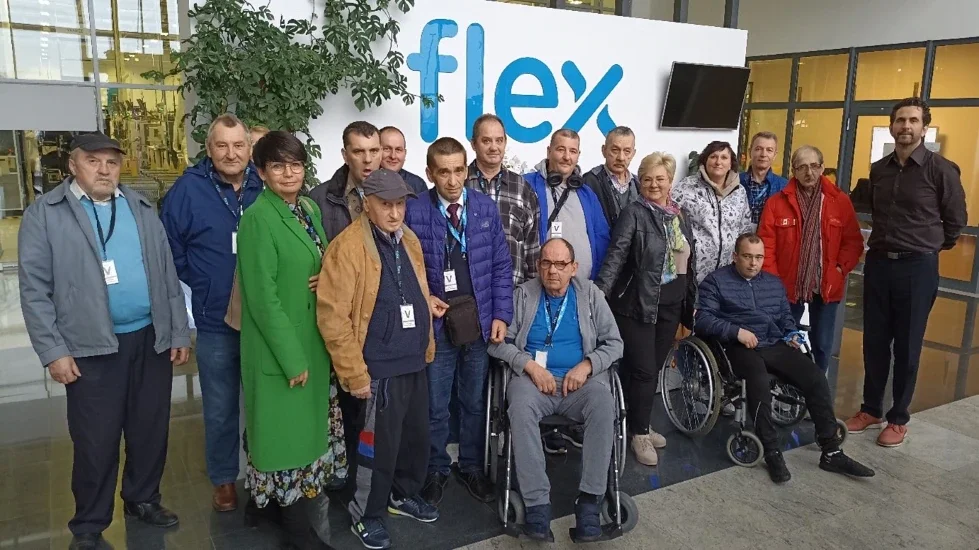 We recognize that our strength lies in the diversity of our team members globally, who bring rich, varying experiences, perspectives and talents to work every day. This a just a glimpse of the many impactful site-led initiatives and contributions from employees, whose respect, acceptance and advocacy of colleagues of all abilities help strengthen our culture of inclusion.
1. Calendar year 2021 data